Weighing Indicator i25 Touch
In line with the i-series electronics, the new i25 Touch indicator is versatile and offers eight weighing modes, accessible from one or two weighing platforms :
calculation
formulation
batch weighing
animal weighing
control
sum
formulation control
counting
The i25 Touch has two processors and is made of premium materials. Flexible and intuitive it has the ability to;
compile data and information in batches
provide statistical results in real time
control a weight match at a glance with the Colour Weight function
customize configuration by simply touching the high-resolution touch screen
Download a product brochure or contact us for further information. Our team are available on 0333 300 1852 to answer any questions you may have. Ask about our flexible Service plans.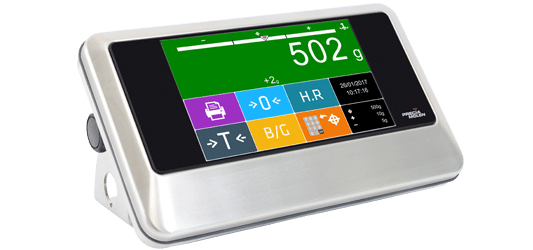 The other products in the range