Industrial Laboratory Scales – IBK range
LABORATORY AND QUALITY CONTROL
Precia-Molen offers a comprehensive range of laboratory balances from the general-purpose BJ range to the high-precision LS and IBK series with integral calibration systems.  These scales are suitable for food and pharma applications demanding hygienic equipment.
The 490 IBK range of industrial laboratory scales offers advanced performance at a reasonable cost. These precision scales provide Class II fine precision for all capacities in the range from 12,000 to 34,000 g.
An additional feature of these scales is the SCS auto-calibration system. The scales feature a large stainless steel platform offering protection against dust and liquid ingress, making the 490 IBK range suitable for industrial environments and intensive use.
The RS232 serial link allows connection to a wide range of peripheral devices via a PC including printer, scanner, remote display, etc.
Download a pdf brochure for further information. Call 0333 300 1852 or complete the Contact Us form or to connect with a member of our expert team.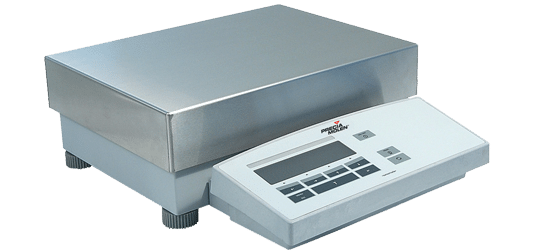 The other products in the range